Exposure of 5G Capabilities for Connected Industries and Automation Applications
This white paper describes the functional requirements for exposing the capabilities of non-public 5G systems to industrial factory applications. Via exposure interfaces, industrial applications can access and can manage 5G service capabilities. Industrial applications also monitor e.g. the QoS of communication services and the network status. Due to the generic nature of the exposed capabilities, it is also possible to support other use cases that share the requirements of industrial factory applications. Examples include control applications for rail transportation, electrical power distribution, and central power generation.

The white paper addresses requirements identified by 5G-ACIA and requirements described in relevant documents of 3GPP Release 17. This white paper identifies requirements outlined in respective 3GPP specifications that are needed to describe and explain operational use cases. However, readers are encouraged to study also other references, e.g. 3GPP TS 22.104 and 22.261, for a complete overview. This white paper focuses on use cases and exposure interface implementation but does not address aspects such as data models and protocols, which are part of interface the actual interface and API specifications.
The requirements for 5G exposure reference points are based on the use cases documented in various 3GPP technical reports and specifications, such as TR 22.804 and on other relevant industry standards and documents. Several relevant use cases and the primary functions to be provided by 5G systems are summarized in the 5G-ACIA, white paper, 5G for Automation in Industry.
They should reflect the following design philosophy:
Usability and simplicity, i. e. the reference points must provide a level of abstraction suitable for IT and OT professionals who do not possess in-depth knowledge of 5G systems.
Modularity and extensibility, i. e. it must be possible to make certain reference point functions optional and to enrich the reference points with new functions in a backward-compatible manner.
Service-based interfaces implemented in a serviceoriented way, e. g. by means of open RESTful APIs.
A common time base at the reference point must be applied, so that the IIoT application can correlate exposed events correctly, e. g. connectivity monitoring events.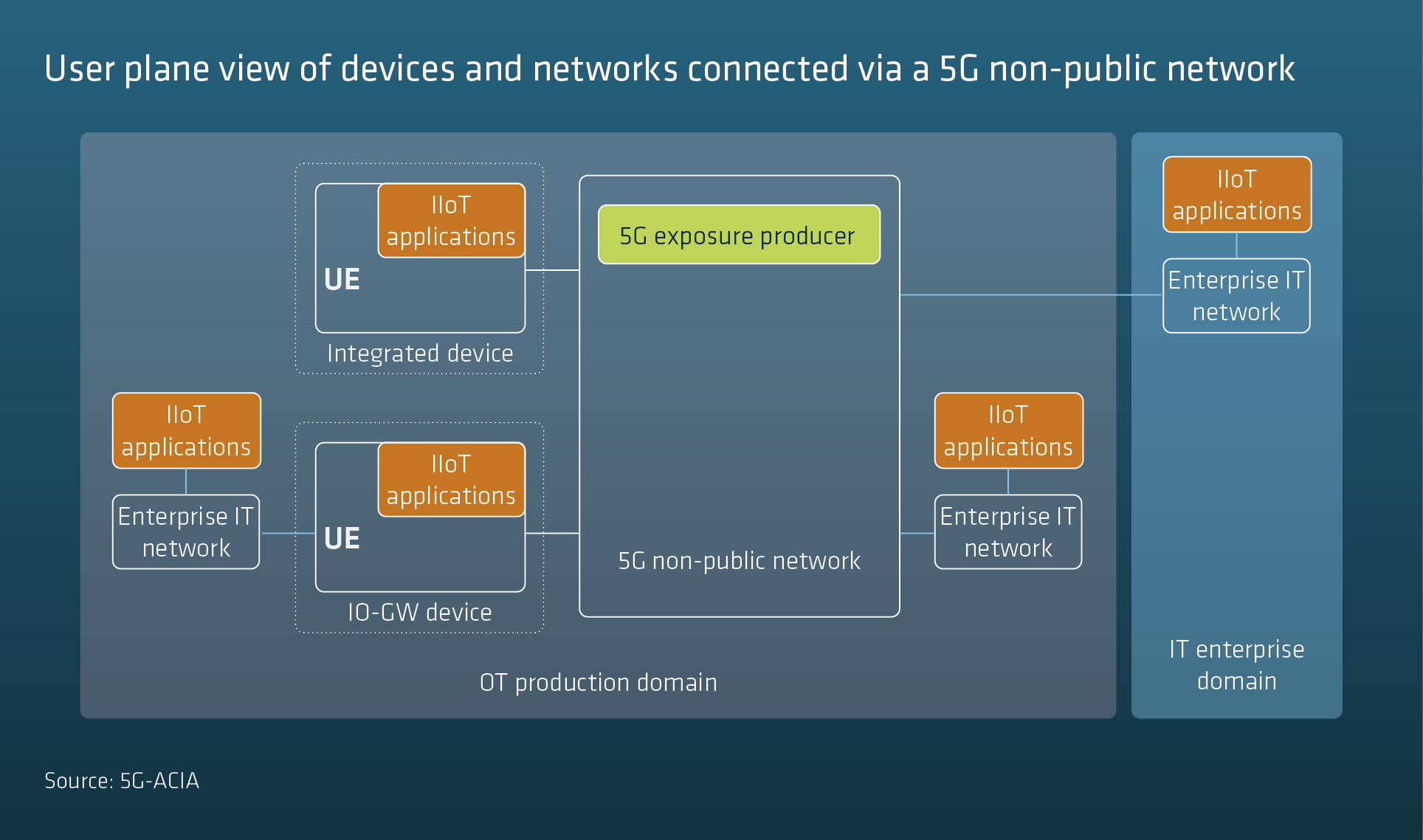 Requirements for 5G exposure reference points are structured into the following categories, device management, network management and security. Some essential solution assumptions are also defined in order to make the specified requirements easier to understand. These assumptions do not preclude any specific exposure interface implementation.
One such basic assumption is that the 5G NPN provides communication services between wireless devices, and between wireless devices and wired data networks. The below figure shows how devices can be connected wirelessly to the 5G network. It also depicts non-3GPP operational technology (OT) networks and enterprise IT networks.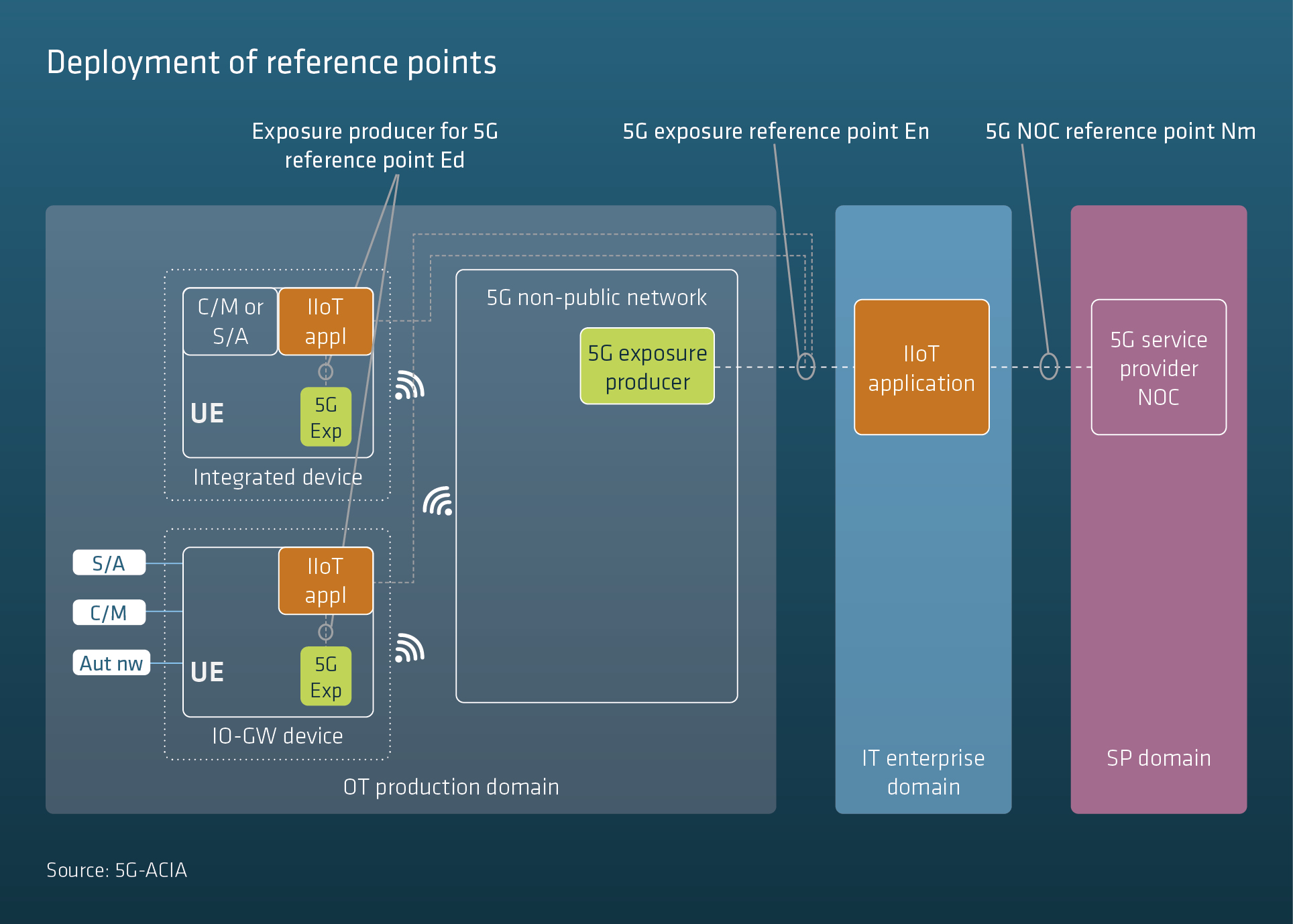 Presentation by the experts during the Hannover Fair 2021
This white paper describes the capabilities that a 5G non-public networks must expose towards industrial applications
to enable a range of operational use cases. Those operational use cases are in focus which allow factory operators to perform frequent (daily) tasks without the need to involve the network operator.
To help the reader to better understand how 5G services exposed via the reference points can be consumed by IIoT applications, essential deployment and interconnection solutions are also described.
It should be noted that the capabilities described here can be exposed both by 5G non-public networks deployed in a stand-alone mode
and by networks operated by a mobile network operator on behalf of an enterprise.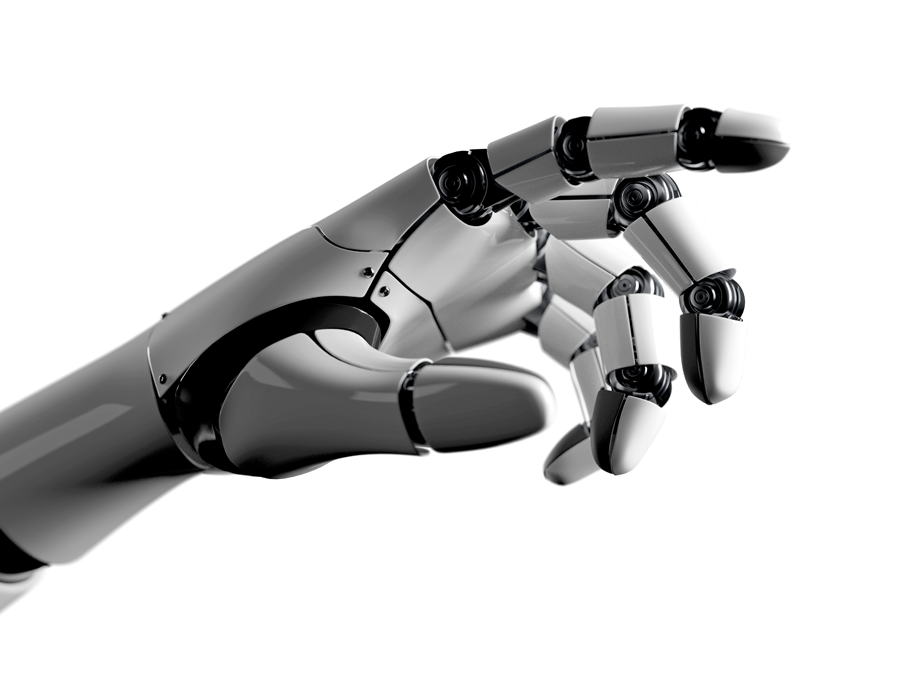 We have awoken your interest?
Do you want to learn more about this future-oriented topic? Please download or share the 5G-ACIA white paper as a PDF file.
Our view on the Evolution of 5G towards 6G
5G-ACIA will continue to focus on enabling the full potential of 5G in connected industries and automation, in particular in the manufacturing and process industries. ...
Using Digital Twins to Integrate 5G into Production Networks
5G becomes an important part of the infrastructure of the factories due to its performance, flexibility and tailored solutions for factory automation and connected industries. 5G-ACIA has worked on how industrial 5G system is integrated within factories following the I4.0 principles. Asset Administration Shell (AAS) is a key component of the Industrie 4.0 architecture to ensure integration across system boundaries and interoperability across the value chains. It supports the notion of working with "digital twins" of all assets of a factory. Two new types of digital twins (AAS) are proposed with respect to the 5G architecture called 5G network AAS comprising of 5G Radio Access Network and 5G Core Network and an independent AAS model for the 5G User Equipment (5G UE AAS). ...
Integration of 5G with Time-Sensitive Networking for Industrial Communications
The white paper looks at the standards specified for 5G by 3GPP and the standards specified for Time-Sensitive Networking by IEEE and describes how these two standard technologies can be integrated for industrial communication. ...